Rebecca Loto, our Business Development Manager for Central and South America and West Indies, sat down with us and discussed her region.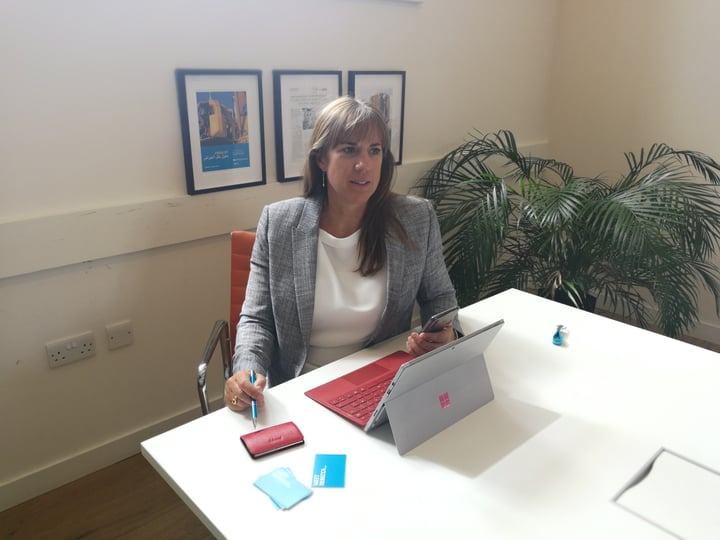 You have been responsible for market development of Central and South America, including the West Indies for two years now. There are political changes and turbulence in some countries in your region.
My region has countries with huge contrasts in their economic and political environments, which is part of what makes it such an interesting and challenging market to develop.
Venezuela is one such country currently experiencing turbulence. A founding member of OPEC, with huge offshore oil and gas reserves and having been ranked the eighth highest crude oil exporter in the world only 10 years ago, their reliance on oil revenues during low market prices and the state's oil company PDVSA's badly managed cash flow have led to a decline in oil production. With huge potential to be a wealthy country, they are experiencing a severe economic crisis having to import basic food and consumer goods and those who can are travelling to nearby Trinidad to buy food and basic provisions. All the while President Maduro has reacted by increasing state control over the economy and apportioning blame on the private sector.
Brazil is another country with the potential to be very wealthy, due to large offshore reserves and deep pre-salt fields. Brazil has recently been rocked by widespread corruption and political changes.
High ranking officials within Petrobras, the state-owned oil and gas company, were accused of receiving bribes for awarding contracts. This scandal, named "Operation Car Wash" involved Brazilian President Dilma Rousseff, who was also the chair of the board of Petrobras. Despite denying knowledge of any corruption, Rousseff was impeached for her involvement and later removed from office, and replaced by Vice President Michel Temer.
Temer has since also been accused of corruption and received an eight-year ban from running for further office in 2016. With Lula, the most popular candidate for the presidency, ruled ineligible to stand due to imprisonment for money laundering, the political situation seems likely to remain unstable.
Nicaragua, Colombia, Argentina and El Salvador have also suffered unsettled domestic situations during the last decade however, 2018 is a year with presidential elections which promise changes. Mexico elected the leader of the opposition party, President Andres Manual Lopez Obrador (known as AMLO) in July.
AMLO stated in his campaign that he would put a stop to foreign companies investing in the oil and gas industry and would review the contracts already awarded for corrupt practices. Many companies who own licences, or who planned to bid in the next auction (postponed until next year when he has taken office) are waiting to see what changes he imposes. Earlier in the year Trinidad and Tobago, Colombia, Venezuela also held presidential elections with Brazil's taking place in October.
With a change of government, particularly if there is a change of party, there are a range of consequences that can affect Reflex Marine. This can range from as high-level as our clients leaving the region, to a change in the scope of regulations covering our transfer carriers, to variations in the levels of import tax and local content requirements.
There are also many new projects and opportunities in the offshore sector, from oil & gas, across decommissioning to tankers, LNG, merchant shipping and navy. What is your take on all of that?
Developing such a large geographical area, covering 40 countries with access to the sea provides many challenges beyond just the political situation. However, this also means that the region provides great opportunities, both in oil and gas, where Reflex Marine has been providing safe personnel access solutions for the past 25 years, and in other markets which are newer to us, but are already proving successful.
This is a very exciting time for us, as after assessing which industries would be the best to target for each country in the region, we are now planning on how we can approach each market in the best way.
Variety is the spice of life!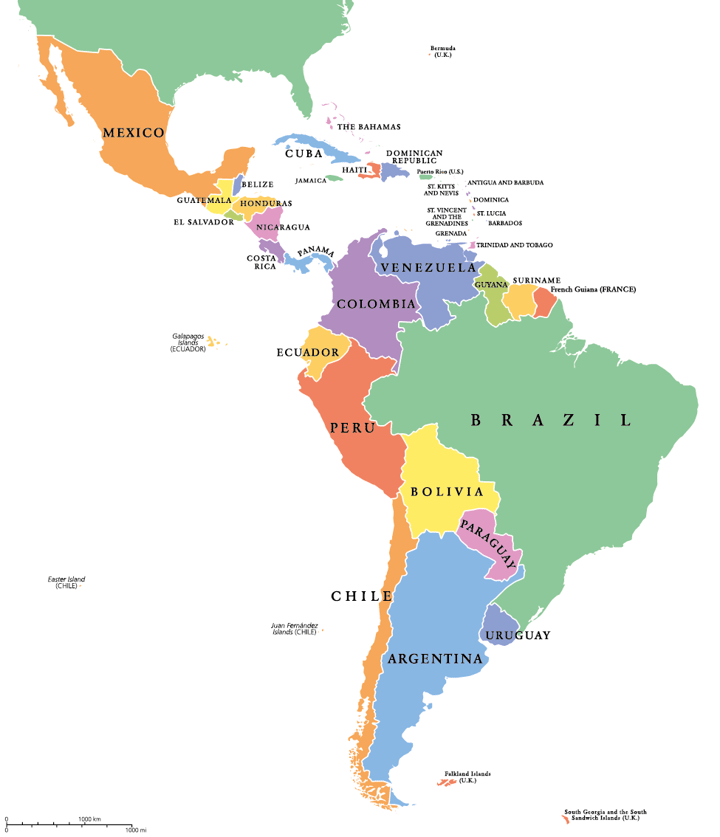 You recently attended Panama Invest event in London , please tell us more about that.
In May this year the President of Panama, His Excellency Juan Carlos Varela, hosted "Panama Invest and Panama Fest 2018" in London. Having no offshore oil and gas reserves, this was a country in which we hadn't operated before. This event provided the perfect opportunity for us to learn about Panama. It has one of the world's fastest growing economies, which is very stable for the region. With a huge volume of ships passing through its famous canal, an LNG terminal in development, and two of Latin America's most active ports, covering the Pacific and Atlantic coasts, Panama is well placed to be named the "Hub of the Americas".
The information we gained at the President's event was enough for us to realise the promise that Panama could hold for us. We quickly decided that we will be attending the Americas Gas Summit held in Panama in November this year. Our COO, Sandra Antonovic, has been invited to speak on a panel which will discuss LNG infrastructure and facilities in the Americas.
We see this as a perfect opportunity not only to learn more about the LNG industry in the Americas but also to share our knowledge on how to provide the safest personnel transfers in the offshore industries. We plan to stay in Panama after the conference to explore the opportunities we have there with shipping companies, LNG, ports and the possibility of a local company representing us there.
The region you are responsible for has a mindset and a way of life quite different from the "European" one. How do you structure your market approach?
The region is often painted with same broad negative stroke of being bureaucratic, corrupt, and slow moving, with governments and economies not being as stable as most European ones. Fortunately, having lived in the region for over 10 years and speaking both Spanish and Portuguese, I understand that adjusting your market approach is essential to working successfully there.
We started studying one of our strongest markets in the region, Brazil, with the team pulling various sources of information on the country, covering social, economic, political areas. We then put it all together and analysed it. The most important factor for us initially was profiling the demographics, so we learned about race, religion, age, etc. Once we had our profile we tailored our market approach to emphasise our product's features that would appeal the most. For Brazil, this meant promoting features that would appeal to the middle class, such as high quality, being environmentally friendly and a product provided by a global company that had a 25 year track record of helping people working safely offshore.
Our PR, advertising and sales approach will now take all that we learnt while profiling Brazil's demographic into account, to enable us ensure that we are aligned with what the Brazilian market wants.
Our market approach has to be adjusted for each country in the region so that it will be effective.
Other factors that are important when considering our market approach for Latin America are that visiting the country is essential and meeting the person whom you are doing business with is important. It is only by doing so that you can learn the intricacies that are important for your client, which you may not have considered before. For example, in Brazil, having neatly manicured and painted nails and dressing very formally is important. In Trinidad and Tobago, they are very courteous in an old-fashioned way compared to British culture today (at conferences every speaker gives formal thanks before speaking) and in Mexico they eat their large lunch at 3 pm and then deal with business afterwards.
Speaking the language is a huge advantage, but even knowing the greeting and a couple of pleasantries will place you in a better light than only shouting in English!
Working with local companies can provide invaluable insight into their country's culture and way of doing business, which helps us approach markets in the most effective way as well.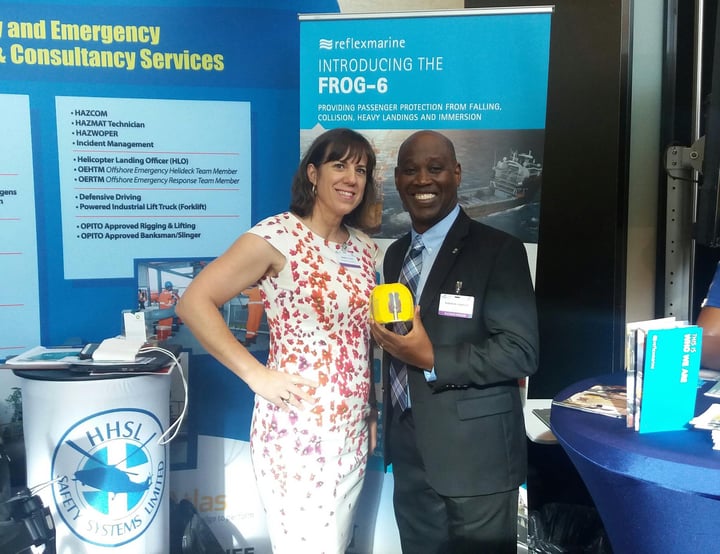 Rebecca Loto with Norman Christie; Regional President - BP Trinidad & Tobago
With the improved and fairly stable oil price, the Gulf of Mexico is back in the game. How do you see that area developing in the next year or so?
It's an exciting time for Reflex Marine in the Gulf of Mexico as there is huge potential for our carriers and the HAWK Deck Motion Monitoring system, both on the US and Mexican sides, both within our traditional arena of oil and gas, as well as newer industries for us such as LNG, decommissioning and the Navy.
For oil and gas on the Mexican side of GoM, the current President Peña Nieto, implemented an energy reform in 2013 which opened tenders for offshore oil and gas blocks to foreign investors for the first time ever. This constitutional change was frowned upon by the incoming President Lopez Obrador, who will assume office on 1st December this year. We, along with international energy companies (Shell, BP, ENI to name just a few) who have offshore blocks in the Mexican GoM, will have to wait patiently to see what changes his policies will make for foreign companies operating in Mexico. We will also have to see the changes he makes to PEMEX, the state-owned oil and gas company. His aim is to make it stronger by cutting costs, and to make Mexico independent of outside petroleum imports.
Meanwhile, while the dust is settling in the oil and gas sector, we will focus on other opportunities we have, one being the Mexican Navy. Covering an extensive coastline, with an impressive fleet of over 100 vessels, and with protecting the offshore oil platforms being one of their main functions, we aim to provide them with our safe crew transfer carriers. Most of the Navy's crew changes occur in the open sea rather than close to port, so the WAVE and FROG-XT will offer higher levels of safety and comfort for crew in comparison to the collapsible rope carriers or even the "Tarzan Swing" they predominantly use now.
Offshore LNG terminals is another area where we have seen the use of our carriers grow during the past couple of years and we aim to work with offshore terminals throughout both Mexico and the the US GoM.
Perhaps the greatest potential for our carriers however, is within the decommissioning market, predominantly on the US side. Having successfully manned many offshore decommissioning projects with FROGs and WAVEs in the North Sea, we are now aiming to replicate that model, with adjustments for local conditions. Generally, the platforms to be decommissioned in the GoM are smaller and in shallower waters than in the North Sea making the decommissioning costs lower. We want to ensure all personnel have the best protection when being transferred offshore.
One of the main challenges faced during any decommissioning project is harsh weather conditions, and the high operational capabilities of our FROG-XT and WAVE carriers can increase uptime and improve the cost-efficiency of the work.