This month we sat down with Charlie House, one of our business development managers. Having spent the past five years developing different geographical regions across the world, with Africa being his recent area of responsibility, Charlie spoke to us about his new role in the company.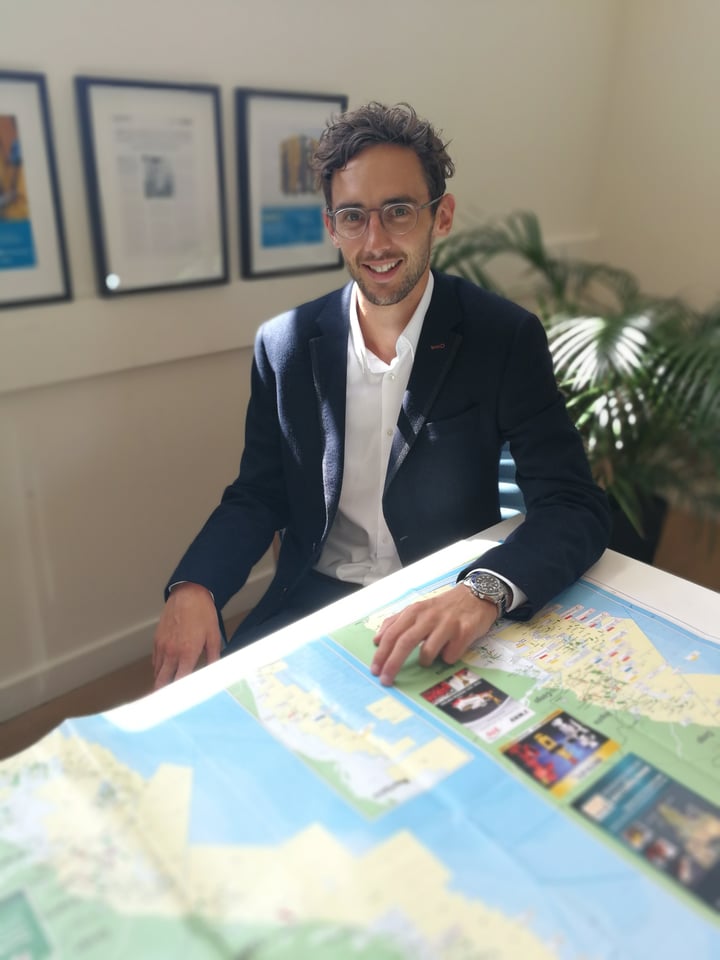 After more than two years managing the market development of Africa, you recently moved to another position at Reflex Marine. You are now Business Development Manager for the Merchant Shipping sector. What triggered this change?
Reflex Marine has been actively supporting safe crew transfer offshore Africa for over a decade now. West Africa in particular is one of our more established regions, where we have a strong foothold and a respectable market share. We spent the past two to three years expanding our safety culture and transferring our knowledge and experience to other parts of Africa – Egypt, Maghreb, East Africa and South Africa. The initial feedback was good, and we are in the process of developing those markets further. We pulled together a team comprised of both commercial professionals and experienced offshore operations' crew. They are doing a great job supporting our existing clients by ensuring timely and high-quality servicing and operational support. They are also making sure we take that knowledge and experience and share it with other parts of Africa where different offshore operations are being developed or improved to help them progress and strengthen their safety and efficiency.
The work I have done in Africa helped me recognise and appreciate other segments of the offshore industry. Reflex Marine started diversifying, in market segment terms, in early 2016. In the first quarter of this year, we spent a lot of time analysing our market position and looking at the work and results from the previous 24 months. It was a great exercise and we learned a lot from our own mistakes and oversights. We wanted to move things forward and keep improving. We looked at what was the best way to improve our focus, continue growth and ensure we maintain our support of the offshore industry around the world.
The work I have done in Africa helped me
recognise and appreciate other segments
of the offshore industry.
Merchant shipping was one of the market segments where we felt the safety of passenger transfer and operational procedures of vessel companies could be improved. Market segmentation we did outlined the following types of vessels: Crude & LNG tankers, Research Vessels, Cargo Tankers, Coastguard & Navy Vessels.
The existing crew transfer practices in this market segment vary greatly, and it is difficult to find clear guidelines in any region or segment layer. We are confident that our experience and expertise can help vessel operators greatly improve the safety and efficiency of their crew transfer operations.
How do you see the development of this market segment in the next year or so, and what is your initial focus?
We have outlined the operations and vessels that carry the highest likelihood of personnel crane transfer. Our research, and work with existing customers suggests that LNG & Crude tankers fall into this category. STS (Ship to Ship) operations generally require passenger crane transfer at various stages of the operations i.e. Single point mooring; Inspection and Maintenance requirements; Contingency Planning & Cargo operations.
We will start by working closely with vessel companies to ensure all parts of their operations are planned correctly. I see this initially being with the larger tankers such as the ULCCs & VLCCs, then as our products become more established, working with other types of vessel and operations; such as cargo tankers, pilot transfers or research vessels.
Reflex Marine started diversifying, in market segment terms, in early 2016.
You recently attended Posidonia 2018. What was your experience and what did you take away from that conference?
Yes, Posidonia was a great experience for us. We attended in both 2016 and this year. We had the chance to speak with many suppliers and operators about their experience with offshore operations and the offshore transfer of passengers. One notable factor that we took away is the current lack of safe crane transfer products in the maritime sector. Existing practices seem to take precedent over innovative technologies, as in the Oil & Gas sector prior to the development of the FROG.
The feedback and contacts from Posidonia will be incredibly useful over the next year or so, as we try to establish our products as the carrier of choice in the maritime sector.
You came from offshore O&G segment; how would you describe the main differences between O&G and marine segment when talking about HSE approach and perception of safety?
The shipping sector and the oil & gas industry carry a lot of similar principles when it comes to the offshore transfer of personnel. Safety is and should always be the highest priority. Given that fact, we believe that we will see a big rise in the adoption of our range of carriers in the shipping sector for various operations over the next year.
Some of the initial differences are highlighted through the regulatory bodies that vessels adhere to (depending on country of operation). There are no clear guidelines for best practice when it comes to these types of operations, which leaves a lot of interpretation down to the companies. This is something we hope we can influence using our knowledge and experience from the O&G sector.
What will be your next steps in developing this market segment for Reflex Marine?
We are running a price promotion for all new vessel companies, which we hope will open dialogue with new customers. From here, we hope we can gain further understanding of their requirements. We hope we can work closely to build relationships in the sector, and in the long run improve safety, drive down costs and become the go-to passenger transfer device to the industry.